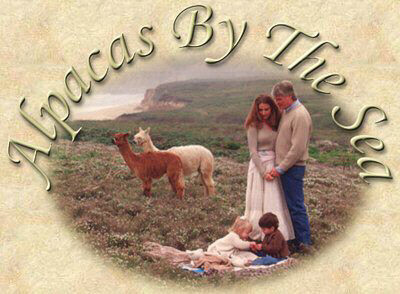 Alpacas By The Sea has been raising alpacas since 1992. We have managed a herd of up 100 alpacas and have presented educational seminars for our clients that provide an excellent informational foundation for success in the alpaca lifestyle.  We have also studied and shared breeding techniques and alpaca screening criteria with some of the worlds leading experts. We have enjoyed raising alpacas in Northern California and take great pleasure in sharing the rewards of alpacas with others. Alpacas By the Sea is located just 25 minutes south of San Francisco, CA along scenic Highway 1 – Pacific Coast Highway
Alpacas
By The Sea specializes in
alpaca
judging services and we are an experienced resource for education on many aspects of the 
alpaca
lifestyle. As one of California's early alpaca ranches, we have provided dozens of workshops and training programs to educate members of the alpaca community. We Love Alpacas and we enjoy all aspects of alpaca care and breeding.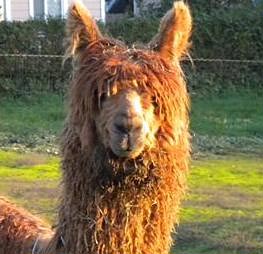 We Love Alpacas!
Realize Your Dreams!
We have enjoyed breeding alpacas for many years. Our ranch is home to two South American Camelids; the Huacaya Alpaca and the Suri Alpaca. Our herd features lovely alpacas of great quality and value. We offer the very best in the alpaca experience and enjoy everything about the alpaca Lifestyle. Alpacas By The Sea is a member of AOA and Calpaca. Ken is an AOA Certified Judge in Performance, Halter, & Fleece for both Huacaya and Suri. Victoria was an ARI Phenotypic screener and they have traveled together in Peru learning advanced husbandry directly from breeders on the altiplano.
With over 30 years of experience, we can help you to Realize Your Alpaca Dreams. We can assist you with the development of your own herd of Alpacas. We can lend our extensive experience to your venture and can help you to learn everything about the Alpaca Lifestyle. We have enjoyed many years of rewarding experiences as an active member of the world-wide alpaca community. We enjoy working to provide the alpaca enthusiast with the best Alpaca Experience possible. Our family ranch was built on commitment and customer service. Our goal is to earn your confidence through quality alpacas, consultative support and good ole fashion fun. We currently have many alpacas to meet at the ranch.