Our ranch layout, feeders, fencing and overall design are state-of-the-art and aimed to efficiently support herd management on small acreage.  In California this is typically a requirement!

Our pastures have been recently irrigated and rotation is required for health management.  Please make an appointment to visit our ranch and enjoy both alpacas, the ocean and maybe a little Napa or Sonoma wine in the early evening.
Alpacas By The Sea has pioneered a comprehensive alpaca care and management program and we have made these insights available to many alpacas owners and breeders. Our veterinarians, Susan MacInnes, DVM and Tye McConnel, DVM are board certified and have been involved in treating camelids for the last several decades. Just stop by and ask our family how we like alpacas, we will simply smile and say, "We Love Them". We also love our new "Crias" (Baby Alpacas) and eagerly look over the pasture for new alpaca arrivals. This is always a big day for all of us and always a reason for celebration.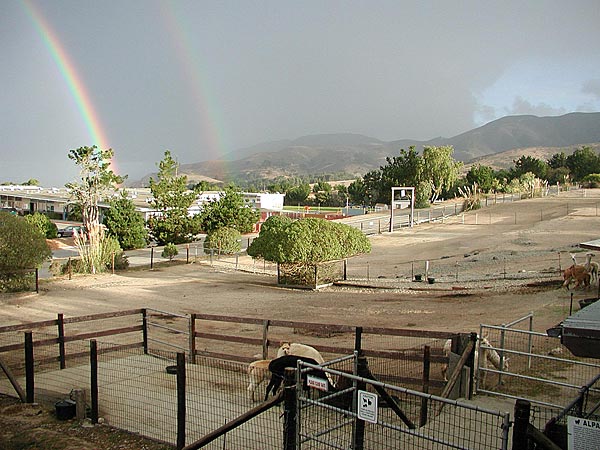 Ocean view from our pastures.