Alpacas By The Sea offers outstanding workshops for both the beginner and the advanced alpaca breeder over our many years raising alpacas.  Be sure to check back for our next workshop.
Below you will see the various subjects we have covered during our past workshops.
With more than 30 years experience raising alpacas, we have faced nearly every problem and adventure one can face in the alpaca business and are happy to share our experiences and knowledge with others!
Private consultations are available. If interested see the page Visiting The Ranch. These are designed for those specifically interested in Alpacas Ownership or for private guidance and assistance with your current alpaca herd.
Please note we cannot offer tours for petting or photos – Sorry.
Please visit CALPACA.ORG for ranches that tours, photos and offer open ranch visits in California.

Alpaca Breeding Demonstrations
Alpaca Shearing Demonstrations
Alpaca Ranch Set Up
Selecting the Right Alpacas  for Breeding
Basic Alpaca Husbandry
Neonatal Alpaca Care
Alpaca Ranch Layout
Correct Alpaca Conformation
Alpaca Pregnancy Testing
Establishing an Alpaca Foundation Herd
The Benefits of Alpaca Male Production
Alpaca Agistment Service Strategies
Advanced Alpaca Husbandry Techniques
Alpaca Dental Care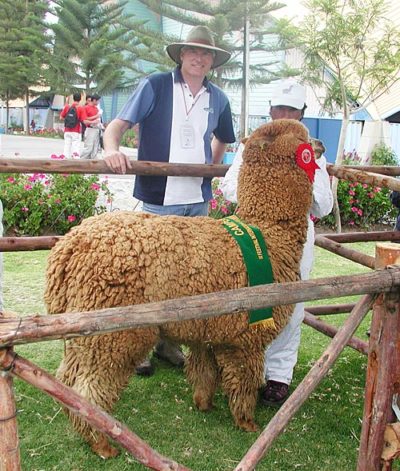 Reviews of our Alpaca Workshops.
If you wish to learn from the experienced alpaca breeder, as well as a world-renowned Veterinarian,
be sure to make time for our next Alpaca Workshop!