Ken Hibbits, an AOA Certified Alpaca Judge


Huacaya and Suri Halter
Performance

Added Value Services

Herd Assessments

Private Consultations

Educational Workshops & Seminars

Alpaca Ranch Layout & Design
Alpacas By The Sea has been raising alpacas since 1992. They have managed a herd of up 100 alpacas and have presented educational seminars for their clients that provide an excellent informational foundation for success in the alpaca business.
Ken is an AOA Certified Halter Judge for both Huacaya and Suri. Victoria Hibbits was an ARI Phenotypic screener and they have traveled together in Peru learning advanced husbandry directly from breeders on the altiplano. They have also studied and shared breeding techniques and alpaca screening criteria with some of the world's leading experts. They have enjoyed raising alpacas in Northern California and take great pleasure in sharing the rewards of alpacas with others.
Alpacas By the Sea is located just 25 minutes south of San Francisco on scenic Highway 1 along the Pacific Ocean.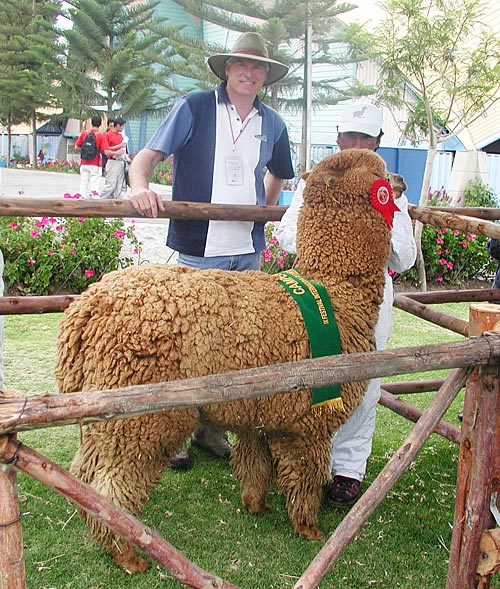 Ken Hibbits with a Winning Huacaya